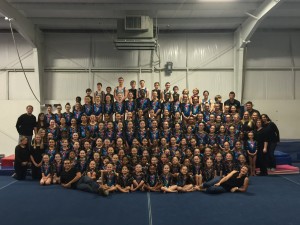 Our mission is to help all gymnasts in our team programs to progressively succeed by setting and achieving goals over time and to gain positive life skills. We want to develop happy, healthy and confident young people.
THIS JUST IN: We have 5 TOPS National Qualifiers again!
Taylor, Mia, Charleigh, Gabi and Eliza Kate (diamond)
Congratulations to our 2017 Regional Qualifiers:
Level 6: Lauren
level 7 SC team: Rayne and Makenzi
Level 7: Ella Grace and Alex B
Level 8: Alex G and Faith P
Level 9: Ashlyn
Boys: Level 4: Nathan
Level 5: Nolan
Level 6: Tyler and Milo
Level 7: Sage and Austin
Level 10: Ian And Philip
Excel gold: Kailee C and Katelyn (in a few weeks)
Proud of you and all your hard work. You represent LMGstrong!

Proud of you and all your hard work. You represent LMGstrong
TOPS NATIONAL QUALIFIERS:
2017 Taylor Glover, Mia Albert, Charleigh Mobley, Gabi Mays and Eliza Kate Rikard
2016 Ashley Locker, Taylor Glover, Mia Albert, Charleigh Mobley, Gabi Mays
2014, 2015 Ashley Locker
2014, 2013, 2012 Maddy Reid
Our tv spotlights and news releases:
http://wach.com/sports/content/9-year-old-gymnast-scores-perfect-10
http://wach.com/news/local/woman-crush-wednesday-gymnastics-coach-abby-reid